AASLH Council Members
AASLH is governed by a twenty-one-member Council elected by the membership of the Association. The Council is comprised of leaders in the field of public history, with wide-ranging specialties. Council members serve four years and council officers serve two years. Interested in serving on Council? Learn more.
Interested in sharing with Council? Messages sent to council@aaslh.org will be presented to the full Council at its next meeting. Council meets four to five times a year, including late June and at the time of the AASLH Annual Meeting in August or September.
Norman Burns, President and CEO of Conner Prairie Museum in Fishers, Indiana, is an entrepreneurial leader, museum and non-profit management executive with a 35-year history of successfully developing innovative approaches and compelling visions for operating history and general museums. As the Executive Director and CEO of six different historic sites and general museums in Tennessee, Virginia and Indiana, Burns has developed nationally recognized-award winning interpretive and educational programs, conferences, concert series, publications, and exhibitions. Burns is a highly effective communicator, educator, and fundraiser who has developed visionary strategic, business, development and marketing plans allowing organizations to experience stages of developmental growth in operational and capital income, physical plant, and programming. Burns has served on various boards and committees for local, state, regional, and national cultural organizations and is a long-time reviewer for IMLS, NEH Challenge Grants, and AAM Accreditation and MAP programs. He has his B.A. and M.A. in History from Middle Tennessee State University.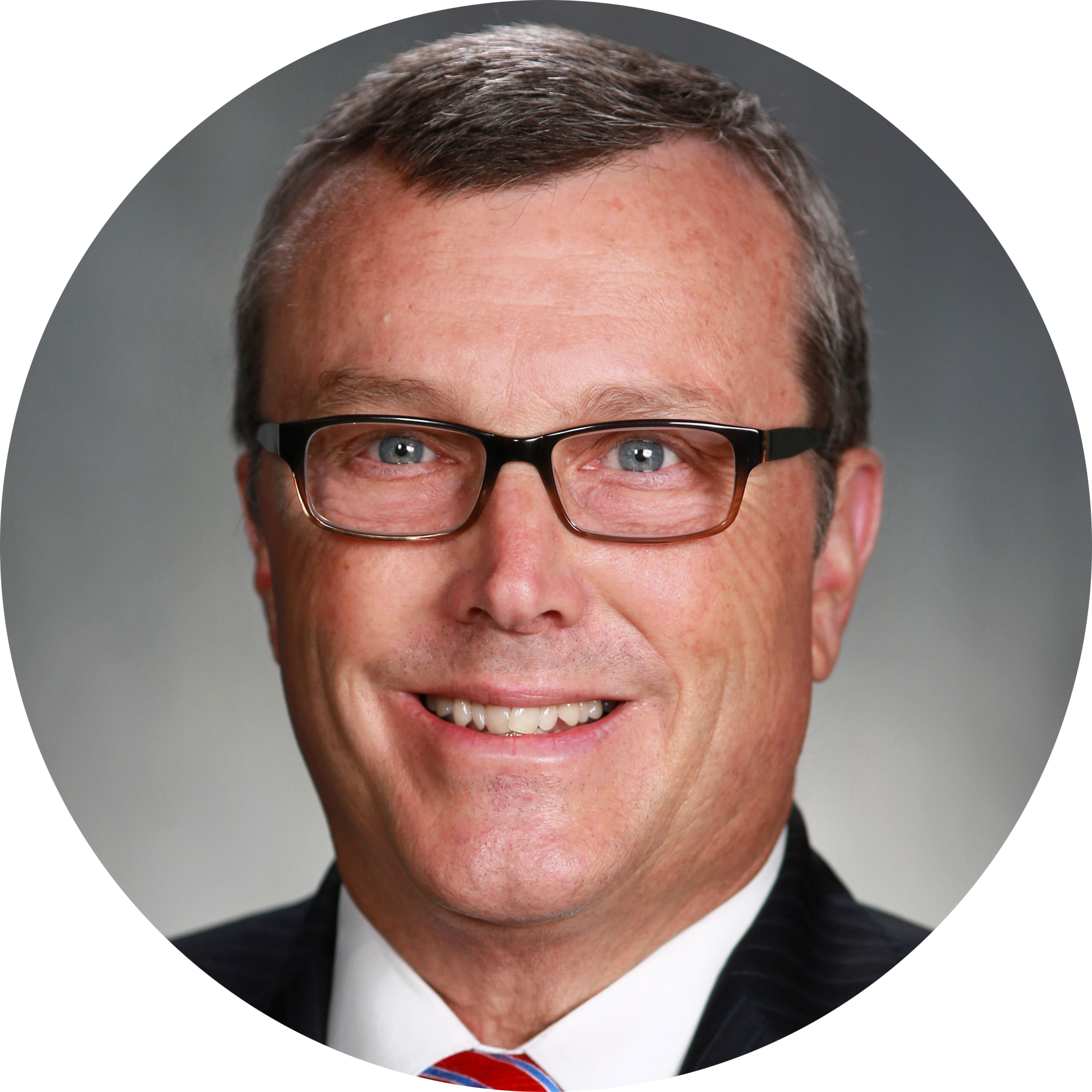 Norman Burns, II
Chair
2020-2022
Conner Prairie Museum
John E. Fleming joined the museum profession in 1980 as the founding director of the National Afro-American Museum and as a senior staff member of the Ohio Historical Society. He is the former director of the National Underground Railroad Freedom Center and the Cincinnati Museum Center. He served as the president of the Ohio Museums Association, the Association of African American Museums, and the Association for the Study of African American Life and History. He served on numerous committees of the American Association of Museums including on the Executive Committee. He was director of the International African American Museum in Charleston and senior consultant for the development of the Mississippi Civil Rights Museum in Jackson. Currently he is the director of the National Museum of African American Music in Nashville. He is a graduate of Berea College where he serves on the Board Trustees. He received his M.A. and Ph.D. from Howard University. He was awarded distinguished service awards from Berea College, The National Peace Corps, the Association of African American Museums, and the AASLH.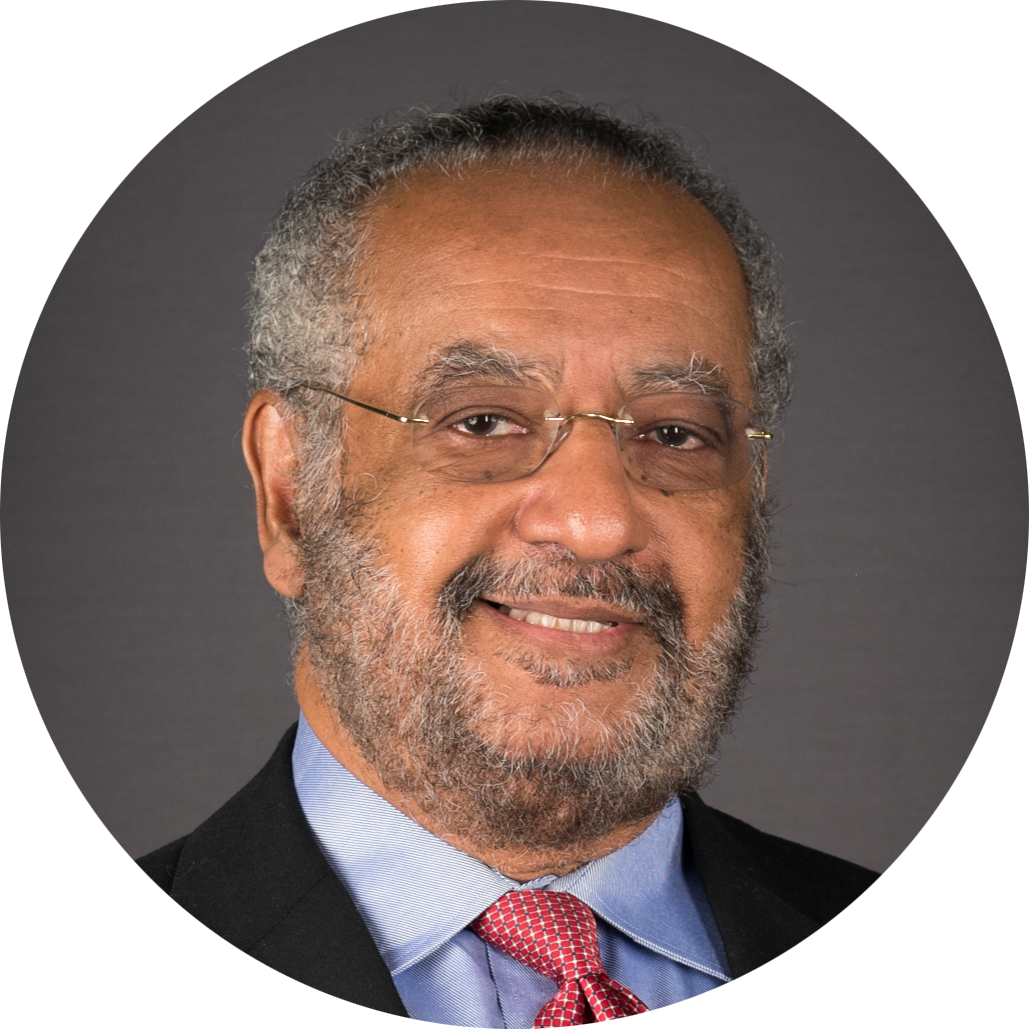 John Fleming
Immediate Past Chair
2018-2020
National Museum of African American Music
Burt became Executive Director and CEO of the Ohio History Connection in 2009, after having led the USS Constitution Museum in Boston for fourteen years. He was the Director of the Wisconsin Maritime Museum in Manitowoc from 1986 to 1995, and began his museum career in 1983 as Executive Director of the Wyoming Historical and Geological Society in Wilkes-Barre, Pennsylvania. Burt is a 1976 honor graduate of the United States Military Academy at West Point, New York, and served on active duty as a Field Artillery officer for five years. In 1983, he received an MA in History Museum Studies from the Cooperstown Graduate Program. He attended the Getty Leadership Institute, and has since served as a presenter for the program. Burt chaired the AAM Accreditation Commission from 2012 until 2017. He also was president of the Council of American Maritime Museums and the Association for Great Lakes Maritime History, and has served on the AASLH Council.
Burt Logan
Vice Chair
2020-2022
Ohio History Connection
Dina Bailey is the CEO of Mountain Top Vision, a consulting company that works with organizations on trainings and strategic initiatives that support more inclusive communities. She has been the Director of Methodology and Practice for the International Coalition of Sites of Conscience, the inaugural Director of Educational Strategies at the National Center for Civil and Human Rights, and the Director of Museum Experiences at the National Underground Railroad Freedom Center, and a high school English teacher at Pike High School. Dina holds a Bachelors in Middle and Secondary Education, a Masters in Anthropology of Development and Social Transformation, and a graduate certificate in Museum Studies. She has been an adjunct professor at Johns Hopkins University and has been published in both the formal education and museum fields. Dina is proud to be the Secretary of the American Association for State and Local History, the Board Chair of Next Generation Men and Women, and the Chair-Elect of the American Alliance of Museums' Education Committee.
Dina Bailey
Secretary
2018-2022
Mountain Top Vision, LLC
Rebekah Beaulieu is the Director of the Florence Griswold Museum in Old Lyme, Connecticut. She is an Accreditation Commissioner for the American Alliance of Museums and an active Peer Reviewer for AAM's Accreditation/MAP programs, IMLS, and the NEH; and is chair of AAM's Historic Houses and Sites Professional Network, vice-president of the New England Museum Association, and a board member of Connecticut Humanities. She has also served on the faculty of AASLH's History Leadership Institute and is the author of Financial Fundamentals for Historic House Museums (2017). Beaulieu holds an undergraduate degree in American Studies and Art History from the George Washington University, Masters degrees in Art History and Museum Studies from the University of Wisconsin-Milwaukee and in Arts Administration from Columbia University, and a doctorate in American Studies from Boston University, with a dissertation a the study of financial models in historic house museums.
Becky Beaulieu
Treasurer
2020-2022
Florence Griswold Museum
Melissa Bingmann has been director of Public History at West Virginia University for more than ten years. Before WVU, she was a faculty member at Indiana University-Purdue University, Indianapolis and taught graduate classes in public history and museum studies. She studied public history at the University of South Carolina and Arizona State University and had eleven years of experience in museum education at the Historic Columbia Foundation in South Carolina, Chicago Architecture Foundation, Mesa Southwest Museum in Arizona, and the Rhode Island Historical Society. In addition, she recently served on the Board of the National Council on Public History. Melissa served on AASLH Council in the early 2000s and is completing another Council member's vacant term.
Melissa Bingmann
2017-2021
West Virginia University
Richard Josey is the Founder and Principal Consultant for Collective Journeys LLC, a consultation and contracting service for museums and historical organizations interested in producing inclusive historical narratives. Richard spent 20 years building inclusive narratives at The Colonial Williamsburg Foundation and the Minnesota Historical Society. Josey began his career in 1985 as a history interpreter portraying African-Virginian experiences in the 17th and 18th centuries, including slavery. In 2001, he became a manager of interpretive programs and soon after supervised staff and developed programs that cross class, race and gender boundaries. In 2012, Josey became the Manager of Programs at the Minnesota Historical Society and directed the development of interpretive programs and provided administrative supervision and support for the Society's network of 26 historic sites and museums. Richard is an alum of the Getty Leadership Institute and the formerly titled Seminar for Historic Administration, now the AASLH History Leadership Institute (HLI). He serves on the faculty of HLI, as well as the George Washington Teacher's Institute, is assistant chair for the AASLH Diversity & Inclusion Committee, and also serves on the AASLH Task Force on the U.S. 250th and the History Relevance Steering Committee.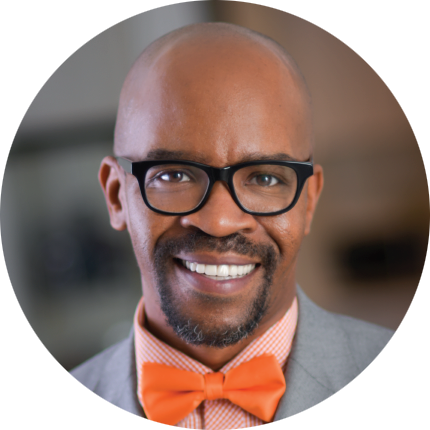 Richard Josey
2017-2021
Collective Journeys, LLC
Stacy Klingler has over a decade of experience translating museum standards and best practices into manageable steps for all-volunteer and minimally-staffed organizations. She is currently the Executive Director of Butterworth Center & Deere-Wiman House—a unique combination of community center and historic site where the daily question is how to balance community use with historic preservation. In her previous roles in the Local History Services department of the Indiana Historical Society, Klingler was responsible for planning, developing, and implementing programs and consultation services aimed at improving the professional standards and practices of small local history societies, museums and archives. Klingler understands the real life challenges of working in a small organization from her experiences as director or assistant director of three small museums in Indiana and as chair of the AASLH Small Museums Committee. She is the co-editor of The Small Museum Toolkit and attended the Seminar for Historical Administration in 2006.
Stacy Klingler
2017-2021
Butterworth Center & Deere-Wiman House
In 2012 Steve Murray was elected to be the sixth director of the Alabama State Archives in its 111-year history. He had been assistant director since 2006. Prior to that Steve was the editor of the Alabama Encyclopedia of History and managing editor of The Alabama Review. His MA in History is from Auburn University and his BA in English and History is from Louisiana College. Steve has been active in AASLH, serving recently on the Program Committee and the Advisory Committee for the 250th Anniversary of the U.S. He graduated from the Seminar for Historical Administration in 2009. He also serves on the Advisory Committee for the Alabama Sate Bicentennial (2019).
Steve Murray
2017-2021
Alabama Department of Archives & History
Lisa Anderson is the Executive Director of the Woodbury Art Museum at Utah Valley University. Before taking that position she was the CEO of the Mesa Historical Museum and the Arizona Spring Training Experience. She has worked in museums in various capacities for over 30 years serving as director, curator, collections manager, educator, community liaison, and consultant, and volunteer. She has served as a board member of the Western Museums Association and the Museum Association of Arizona where she was also President. She has also served on the board of the Central Arizona Museum Association. She has served on the AASLH Awards Committee and recently was chair of the AASLH Leadership Nominating Committee.
Lisa Anderson
2018-2022
Woodbury Art Museum
Veronica Gallardo is the Surratt House Museum Director with the Natural and Historical Resources Division (M-NCPPC). As a 14-year museum professional with a broad range of experience in public history, her passion lies in increasing the relevance of cultural institutions by providing a more complete and comprehensive history through more diverse and inclusive programs and strategies. Ms. Gallardo's board professional experience includes working with a historic preservation firm on the SurveyLA project, focusing on increasing public awareness of LatinX local neighborhoods' significance, where historic preservation is complex, diverse, and forgotten. She also worked at Weeksville Heritage Center in Brooklyn, N.Y., a historic house museum that preserves the history of the 19th-century African-American community of Weeksville, focusing on providing aid to the local communities through preservation and educational programs centering on self-determination and freedom. Veronica recently worked at Fort Monroe. She managed and strengthened facility operations and collections programs and strengthened inclusive and diverse interpretive exhibitions that address race, identity, and social history by emphasizing the narratives of diversity, democracy, defense, and nation-building.
Veronica Gallardo
2021-2023
Maryland-National Capital Park and Planning Commission
Christy S. Coleman (Moderator) has served as the Chief Executive Officer of some of the nation's most prominent museums with a career spanning over 30 years. She's a tireless advocate for the power of museums, narrative correction, diversity and inclusiveness. Ms. Coleman is an innovator and leader in the museum field having held leadership roles at the Colonial Williamsburg Foundation, the Charles H. Wright Museum of African American History, the American Civil War Museum and now the Jamestown-Yorktown Foundation. She's written numerous articles, is an accomplished screenwriter, public speaker and has appeared on several national news and history programs. Most recently, she served as Historical Consultant for the film Harriet and the upcoming Good Lord Bird miniseries. She's also been a featured public historian for several documentaries, most recently the acclaimed miniseries Grant. Ms. Coleman is the recipient of numerous awards including Honorary Doctorates from The College of William and Mary, Virginia Commonwealth University and the University of the South for her decades of impact. In 2018, Time Magazine named her one of the 31 People Changing the South and Worth Magazine named her one of 29 Women Changing the World.
Christy Coleman
2018-2022
Jamestown-Yorktown Foundation
As VP of Business and Operations for the Indiana Historical Society, Jeff Matsuoka has lead the finance/accounting, HR, IT, facilities, retail/wholesale, special events, security, foodservice, facility rentals and visitor service functions for the institution since 2007. He has also served as the interim VP of Education and Community Engagement for the past year overseeing educational programming, exhibitions, and local history services. He is a current member of the AASLH Audit Committee and previously served as a member of the Investment Committee and a SHA participant and faculty member. Prior, he was Theater Director for the IMAX Theater coordinating its integration into the newly built Indiana State Museum where he later served as VP of Operations and Marketing. He has 8 years management experience with Marriott International and is a graduate of Purdue University with a MS degree in management from Indiana Wesleyan University.
Jeff Matsuoka
2018-2022
Indiana Historical Society
Alexandra Rasic is the Programs and Audience Engagement Director at the Workman and Temple Family Homestead Museum in City of Industry, CA, which was her local museum growing up! She started as a volunteer in 1989, biding her time as a student and preparing to get as far away from home as possible until she joined the paid staff in 1995. She is a passionate advocate for Los Angeles, historic sites, and paid and volunteer museum staff. Over the years she has volunteered at a number of organizations and worked as a freelance archivist for corporate collections in greater L.A. Volunteering for AASLH since she graduated from the Seminar for Historical Administration in 2004, she also co-teaches a workshop for the organization focused on visitor engagement and exhibits in history museums. She has a B.A. and M.A. in history from California State University, Los Angeles, and a certificate in Innovation and Entrepreneurship from Stanford's Center for Professional Development.
Alexandra Rasic
2018-2022
Workman and Temple Family Homestead Museum
Trevor Jones is Executive Director and CEO of History Nebraska. He has worked as a curator, exhibition designer, educator, and digital specialist in museums and universities around the country. His passions are improving management in museums and helping organizations use their artifact collections to support their mission. He has written and presented extensively on these topics, and is the founder of the group Active Collections and co-editor of the book of the same name. Trevor holds BA degrees in history and German from Grinnell College, an MA degree in history and Certificate in Museum Studies from the University of Wisconsin-Milwaukee, and Project Management Professional (PMP) certification from the Project Management Institute. Trevor served on the AASLH Leadership Nominating Committee and Program Committee.
Trevor Jones
2019-2023
History Nebraska
Director of the Washington State Historical Society since 2011, Jennifer Kilmer oversees the statewide operations of the Society, including management of the Washington State History Museum in Tacoma, WA, the Research Center and Archives also in Tacoma, and the Historic Lord Mansion in Olympia, WA. Jennifer was previously the Executive Director of the Harbor History Museum in Gig Harbor, WA, where she led a major capital campaign to build the museum's new waterfront facility. Prior to her work in museums, Jennifer began her nonprofit career working for the Paul G. Allen Family Foundations. Jennifer earned her undergraduate degree in political science and economics from Wellesley College, and a Master's degree in politics from the University of Oxford as a Marshall Scholar. In Tacoma, Jennifer is an active member of the cultural community. She is married and has two children.
Jennifer Kilmer
2019-2023
Washington State Historical Society
Since 2016, Jennifer Ortiz has served as the Museum Services Manager for the Utah Division of Arts & Museums (UA&M) and oversees the state's Museum Services Program and staff, which provides ongoing support, technical assistance, and professional development opportunities to the state's 250 museums. A 2011 graduate of the Museum Studies Program at Tufts, Ortiz also recently completed the Getty Leadership Next Gen Program. She co-administers the STEPS-UT Pilot Program, a partnership between UA&M, the state humanities council, and the Utah Division of State History. Using AASLH's Standards and Excellence Program for History Organizations (STEPS), this pilot effort offers seven small museums and local history organizations in Utah a two-year enrichment opportunity. Ortiz is a member of AASLH's Field Services Alliance.
Jennifer Ortiz
2019-2023
Utah Division of Arts & Museums
Michelle Banks is a Los Angeles local with twenty-plus years of small volunteer museum experience and a retired fire service professional with over thirty years of emergency medical and emergency management experience. Her work in these arenas has resulted in enterprise-wide leadership programs; occupational health and safety initiatives; community risk reduction efforts; and twenty-three years of AAFFM's free educational programming for adults and youth. Michelle serves on the Headington Institute Board of Directors, Maxville Heritage Interpretive Center Resource Council, and Museums Association of the Caribbean Conference Strategy Committee. She is also a licensed California Paramedic with an MA in Organizational Leadership from Woodbury University and BS in Community Health Administration from the University of California, Davis.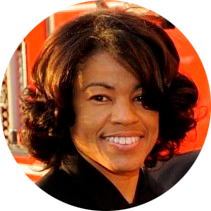 Michelle Banks
2020-2024
African American Firefighter Museum
Sarah Zenaida Gould is the interim executive director of the Mexican American Civil Rights Institute in San Antonio, Texas. Prior to that she was the founding director of Museo del Westside, a community participatory museum in that city. A longtime museum worker, she has curated over a dozen exhibits on history, art, and culture. Gould is co-founder and co-chair of Latinos in Heritage Conservation, a national organization that promotes historic preservation within American Latino communities and advocates for the protection of Latino (in)tangible heritage. She serves on the boards of the El Camino Real de los Tejas National Historic Trail Association, the Friends of the Texas Historical Commission, and the Mexican American Civil Rights Institute. She is an active member of the Westside Preservation Alliance, a coalition dedicated to promoting and preserving working-class architecture and affordable housing in San Antonio. She received a BA in American Studies from Smith College and an MA and PhD in American Culture from the University of Michigan.
Sarah Zenaida Gould
2020-2024
Museo del Westside
Jeff Harris began volunteering in history museums when he was fifteen years old. He began running museums more than thirty years ago. Much of his career was spent serving small history museums in Indiana. He also served as director of the Local History Services Department of the Indiana Historical Society, helping about 250 museums and history groups throughout the state annually. Most recently he became the Site Manager at the Magoffin Home State Historic Site in El Paso that tells the story of a multicultural family in the borderlands. Jeff is a former president of the Association of Indiana Museums. He currently serves on the National Steering Committee for the Institute of Museum and Library Services CAP grant program, Texas awards co-chair for the AASLH, and serves on the City of El Paso Museum and Cultural Affairs Advisory Board.
Jeff Harris
2020-2024
Magoffin Home State Historic Site
Gina Vergara-Bautista was an archivist with Hawaii State Archives (HSA) where she led the development of its digital collections for access to Hawaii's historical records. She assisted in the establishment of the Hawaii State Digital Archives by acquiring initial federal and state funding. Five years ago, she became Hawaii's Records Management Supervisor. She oversees the operation of the Records Center, provides records management training, assists agencies in establishing records retention schedules, and advocates for the transfer of historical records to HSA. She has Bachelor of Business Administration in Accounting and Management Information Systems and Master of Library and Information Studies degrees from the University of Hawaii. She has served in official roles with the Association of Hawaii Archivists, Hawaii Council for the Humanities, Filipino-American Historical Society of Hawaii, and ARMA Hawaii Chapter. She serves as archivist for eFil Filipino Digital Archives to preserve and make known the history of Filipinos in Hawaii.
Gina Vergara-Bautista
2020-2024
Hawaii State Archives