AASLH Council Members
AASLH is governed by a twenty-one-member Council elected by the membership of the Association. The Council is comprised of leaders in the field of public history, with wide-ranging specialties. Council members serve four years and council officers serve two years. Interested in serving on Council? Learn more. 
Actions of Council are listed here.
Bylaws, which lay out the structure and function of the Council and its officer positions, are here.
Interested in sharing with Council? Messages sent to council@aaslh.org will be presented to the full Council at its next meeting. Council meets four to five times a year, including late June and at the time of the AASLH Annual Meeting in August or September.
Burt retired as Executive Director and CEO of the Ohio History Connection in 2022 and is now an Executive Consultant to the OHC Board. Prior to Ohio, he led the USS Constitution Museum in Boston for fourteen years. He was the Director of the Wisconsin Maritime Museum in Manitowoc from 1986 to 1995, and began his museum career in 1983 as Executive Director of the Wyoming Historical and Geological Society in Wilkes-Barre, Pennsylvania. Burt is a 1976 honor graduate of the United States Military Academy at West Point, New York, and served on active duty as a Field Artillery officer for five years. In 1983, he received an MA in History Museum Studies from the Cooperstown Graduate Program. He attended the Getty Leadership Institute and has since served as a presenter for the program. Burt chaired the AAM Accreditation Commission from 2012 until 2017. He also was president of the Council of American Maritime Museums and the Association for Great Lakes Maritime History, and has served on the AASLH Council.
Burt Logan
Chair
2022-2024
Ohio History Connection
Christy S. Coleman became the executive director of the Jamestown-Yorktown Foundation in 2020. Prior to that she was the CEO of the American Civil War Museum in Richmond, Virginia. She began her career at Colonial Williamsburg. During her time with Colonial Williamsburg she had increasing levels of responsibility, finally serving as Director of Historic Programs. In 1999 she was named President and CEO of the Charles H. Wright Museum of African American History in Detroit, Michigan. In 2008, Ms. Coleman was named President and CEO of the American Civil War Center at Historic Tredegar. In 2013 she helped orchestrate the merger of the American Civil War Center with the Museum of the Confederacy to create the American Civil War Museum. She earned her Bachelor's and Master's Degrees from Hampton University. Christy has served on a number of local commissions and national boards, including the American Alliance of Museums and the AASLH.
Christy Coleman
Vice Chair
2022-2024
Jamestown-Yorktown Foundation
Norman is President and CEO of Conner Prairie Museum in Fishers, Indiana, and is a leader with a 35-year history of successfully developing innovative approaches and compelling visions for operating history and general museums. As the Executive Director and CEO of six different historic sites and general museums in Tennessee, Virginia, and Indiana, Burns has developed nationally recognized, award-winning interpretive and educational programs, conferences, concert series, publications, and exhibitions. Burns has served on various boards and committees for local, state, regional, and national cultural organizations and is a long-time reviewer for the Institute of Museum and Library Services, the National Endowment for the Humanities Challenge Grants, and the American Alliance of Museums Accreditation and Museum Assessment Programs. Norman has a BA and MA in history from Middle Tennessee State University.
Norman Burns, II
Immediate Past Chair
2022-2024
Conner Prairie Museum
Rebekah is the Louise Taft Semple President & CEO at the Taft Museum of Art in Cincinnati. Prior to that she was the director of the Florence Griswold Museum in Old Lyme, Connecticut. She is an Accreditation Commissioner for the American Alliance of Museums and an active Peer Reviewer for AAM's Accreditation and Museum Assessment Programs, the Institute of Museum and Library Services, and the National Endowment for the Humanities. She is chair of AAM's Historic Houses and Sites Professional Network and a board member of Connecticut Humanities. She has also served on the faculty of AASLH's History Leadership Institute and is the author of Financial Fundamentals for Historic House Museums (2017) and Endowment Essentials for Museums (2022). Beaulieu holds an undergraduate degree in American Studies and Art History from the George Washington University, Masters degrees in Art History and Museum Studies from the University of Wisconsin-Milwaukee and in Arts Administration from Columbia University, and a doctorate in American Studies from Boston University.
Rebekah Beaulieu
Treasurer
2020-2024
Taft Museum of Art
Scott Wands serves as Deputy Director for Grants and Programs at Connecticut Humanities, overseeing the distribution of nearly $40 million to the cultural community since the onset of the pandemic. He is co-creator of Standards and Excellence Program for History Organizations (STEPS) Connecticut, which since 2012 has helped 47 organizations build professionalism and become vibrant community resources with the AASLH STEPS program. He is helping coordinate Connecticut's Semiquincentennial planning and served on Connecticut's Suffrage Centennial Commission. Scott served on AASLH Council from 2016-2020, including as Member-at-Large on Executive Committee (2019-20), Finance Committee, and STEPS Enhancement Committee. Scott has also served AASLH as a Field Service Alliance board member (2013-17), Region 2 Chair for Awards (2008-12, 2015-17), and Annual Conference Program Committee (2009-11, 2021). Before joining Connecticut Humanities in March 2008, he worked for five years at Connecticut Landmarks as assistant curator of education. Scott lives in Wethersfield, Connecticut and serves as Secretary of the Wethersfield Dad's Club and on the Wethersfield Greater Together Community Fund.
Scott Wands
Secretary
2022-2024
Connecticut Humanities
A co-founder and leader of the African American Firefighter Museum (AAFFM), Michelle is a Los Angeles local with 20-plus years of small volunteer museum experience. She is also a retired fire service professional with over thirty years of emergency medical and emergency management experience. Her work in these arenas has resulted in enterprise-wide leadership programs; occupational health and safety initiatives; community risk reduction efforts; and 23 years of AAFFM's free educational programming for adults and youth. She serves on the Headington Institute Board of Directors, Maxville Heritage Interpretive Center Resource Council, and Museums Association of the Caribbean Conference Strategy Committee. Michelle is a licensed California Paramedic with an MA in Organizational Leadership from Woodbury University and BS in Community Health Administration from the University of California, Davis.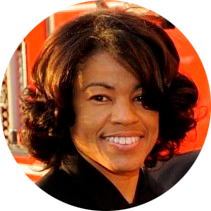 Michelle Banks
Class of 2024
African American Firefighter Museum
Sarah Zenaida Gould is the executive director of the Mexican American Civil Rights Institute, an emerging museum and archive dedicated to collecting and disseminating Mexican American civil rights history. Prior to that she was director of the Museo del Westside, a community participatory museum in San Antonio, Texas. Gould is co-founder and co-chair of Latinos in Heritage Conservation, a national organization that promotes historic preservation within American Latino communities and advocates for the protection of Latino (in)tangible heritage. She serves on the boards of the El Camino Real de los Tejas National Historic Trail Association, the Friends of the Texas Historical Commission, and the Mexican American Civil Rights Institute. She is an active member of the Westside Preservation Alliance, a coalition dedicated to promoting and preserving working-class architecture and affordable housing in San Antonio. She received a BA in American Studies from Smith College and an MA and PhD in American Culture from the University of Michigan.
Sarah Zenaida Gould
Class of 2024
Mexican American Civil Rights Institute
James Pepper Henry is a Native American museum director and Vice-Chairman of the Kaw Nation. He is the Executive Director of the First Americans Museum in Oklahoma City, Oklahoma, which opened on September 18, 2021. Prior to that he was the Executive Director of the Gilcrease Museum in Tulsa, Oklahoma, the Director and CEO of the Heard Museum in Phoenix, Arizona, and the Director and CEO of the Anchorage Museum at Rasmuson Center. Henry was also the Associate Director of the Smithsonian's National Museum of the American Indian from 1998 to 2007. He is a graduate of the Getty Leadership Institute (2007) and the University of Oregon.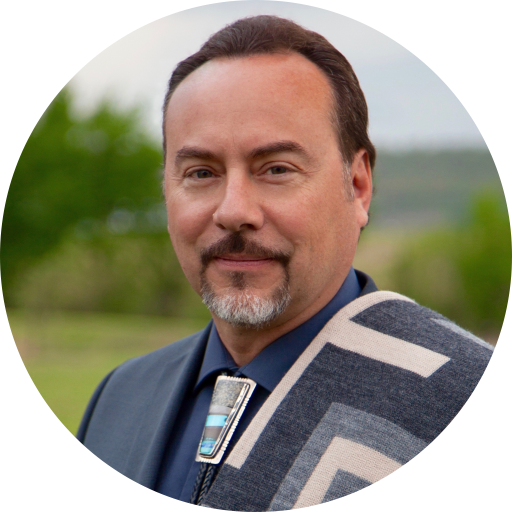 James Pepper Henry
Class of 2024 – Interim Appointment
First Americans Museum
Gina Vergara-Bautista was an archivist with Hawaii State Archives (HSA) where she led the development of its digital collections for access to Hawaii's historical records. She assisted in the establishment of the Hawaii State Digital Archives by acquiring initial federal and state funding. Five years ago, she became Hawaii's Records Management Supervisor. She oversees the operation of the Records Center, provides records management training, assists agencies in establishing records retention schedules, and advocates for the transfer of historical records to HSA. She has Bachelor of Business Administration in Accounting and Management Information Systems and Master of Library and Information Studies degrees from the University of Hawaii. She has served in official roles with the Association of Hawaii Archivists, Hawaii Council for the Humanities, Filipino-American Historical Society of Hawaii, and ARMA Hawaii Chapter. She serves as archivist for eFil Filipino Digital Archives to preserve and make known the history of Filipinos in Hawaii.
Gina Vergara-Bautista
Class of 2024
Hawaii State Archives
Luis F. Fernández is an Assistant Professor of History at Chaffey College. Prior to his teaching appointment, he was the Executive Director of the Dominguez Rancho Adobe Museum where he led community awareness of the Dominguez Family, the Homestead Adobe, and Rancho San Pedro. Prior to that, he was an assistant curator and consultant for the museum exhibitions "A Class Action: The Grassroots Struggle for School Desegregation in California" and "Intolerance Versus Freedom." Fernández earned a Masters of Arts in history from California State University Fullerton. He is co-author of "Mexican American Baseball in Orange County," "Doss v. Bernal: Ending Mexican Apartheid in Orange County," and "Paul P. Duron: Design and Manufacture of Cryogenic Industrial Pumps." Due to his success in local historical research, he was named "Best Local Historian of 2012" by the OC Weekly. His research has been featured in StoryCorps, La Plaza de Cultura y Artes, UCLA Chicano Studies Research Center, OC Weekly, Los Angeles Times, and Spanish news stations Univision Noticias34 and Telemundo52 Acceso Total.
Luis F. Fernandez
Class of 2025
Chaffey College
Richard is the Founder and Principal Consultant for Collective Journeys LLC, a new consultation and contracting service for museums and historical organizations interested in producing inclusive historical narratives. He spent 20 years building inclusive narratives at The Colonial Williamsburg Foundation and the Minnesota Historical Society. In 2012, Josey became the Manager of Programs at the Minnesota Historical Society, where he directed the development of interpretive programs and provided administrative supervision and support for the Society's network of 26 historic sites and museums. Richard is also an alum of the Getty Leadership Institute and the History Leadership Institute (formerly titled the Seminar for Historical Administration). He is also honored to serve on the faculty for the AASLH History Leadership Institute as well as the George Washington Teacher's Institute.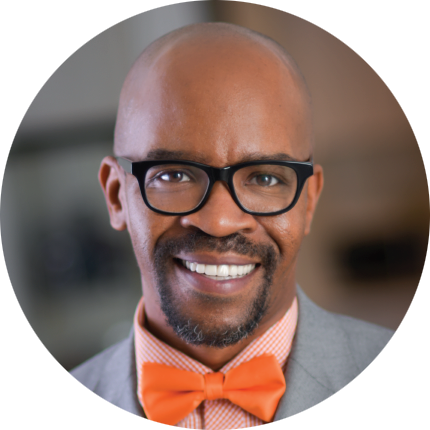 Richard Josey
Class of 2021 – Interim Appointment and 2025
Collective Journeys, LLC
State Curator and Museum Curator for the State Historical Society of Iowa since 2013, Leo has worked across the Midwest. He is committed to diverse and accessible history. He maintains a relationship with the Meskwaki nation in Iowa and many community groups. Two exhibits he curated have received Awards of Merit from AASLH. He co-launched the museum's Iowa History 101 series, is a frequent guest on Iowa Public Radio, and shares diverse Iowa history stories. He began his career at Living History Farms in Iowa, worked as an associate curator at Conner Prairie in Indiana, and was a curator at the Henry Ford in Michigan. He also worked as a curator and educator at Salisbury House in Iowa. Leo has a BS in history from Iowa State University, an MA in Historical Administration from Eastern Illinois University, and completed coursework toward a PhD from Iowa State University.
Leo Landis
Class of 2025
State Historical Museum of Iowa
Ken Turino is Manager of Community Partnerships and Resource Development at Historic New England and on the faculty of Tufts University in the Museum Studies Department where he teaches courses on Exhibition Planning and Historic House Museums. Ken is a curator, educator, director, producer, and author. His films were shown on PBS including the prize-winning Back to School: Lessons from Norwich's (VT) One-Room Schoolhouses. Ken's numerous public history articles include many with a focus on interpreting historic sites and on LGBTQ+ history. Ken's most recent publications include AASLH Technical Leaflet #299: Creating Artist-in-Residence Programs at Historic Sites, written with Rebecca Beit-Aharon. With Max van Balgooy, Ken is the editor of Reinventing the Historic House Museum: New Approaches and Proven Solutions, published as part of the AASLH Book Series. Ken and Max teach a workshop based on this book and they are working on a new book about interpreting Christmas and winter holidays at historic sites and museums. Ken frequently consults on interpretive planning and community engagement projects at historic sites. He holds an MAT from George Washington University and was awarded an Outstanding Educator of the Year Award from Salem State University in 2008. Currently, Ken is President of the House of Seven Gables Settlement Association in Salem, Massachusetts.
Ken Turino
Class of 2025 – Interim Appointment
Historic New England
Lisa Anderson is the Executive Director of the Museum of Art at Utah Valley University. Previously, she was the CEO of the Mesa Historical Museum and the founder of the Arizona Spring Training Experience. She has worked in museums for over 34 years and earned her Master's degree in Cultural Anthropology from Wake Forest University. In addition, she has taught Museum Studies at Arizona State University and at Utah Valley University. She has served on various local, state, and national boards and committees, including the Western Museums Association, the Central Arizona Museum Association, and the Museum Association of Arizona. Anderson has also served on the AASLH Awards and Programs Committees, and has chaired the Leadership Nominating Committee. She currently serves on AASLH Council and is the Chair of the Governance Committee.
Lisa Anderson
Class of 2022 – Interim Appointment and 2026
Utah Valley University Museum of Art
JerriAnne Boggis is the executive director of the Black Heritage Trail of New Hampshire, the founder and director of The Harriet Wilson Project, and the former director of diversity programs and community outreach at the University of New Hampshire. She is an inaugural recipient of the Penn State University Human Rights Society 2021 Ona Judge Award for promoting awareness and appreciation of Black history and culture. Boggis was recognized as one of 2020's Granite Staters of the Month for her work in bringing to light New Hampshire's Black history. In 2015 she was named by the New Hampshire Humanities Council as one of the 40 most influential New Hampshirites for enriching human understanding and putting New Hampshire on the cultural map.
JerriAnne Boggis
 Class of 2026
Black Heritage Trail of New Hampshire
Stacey Halfmoon is a citizen of the Caddo Nation and is also Choctaw and Delaware. She has over 25 years of experience in cultural preservation, tribal liaison work, consultation practices, cultural resource law, and museum leadership. She holds a degree in Anthropology from the University of Oklahoma and a certificate in Cultural Heritage Tourism from George Washington University. From 2007-2015 she served as Director of Outreach/Museum Programs for the First Americans Museum in Oklahoma City. From 2015-2019 she served as the inaugural Director of American Indian Relations for the Ohio History Connection in Columbus. In 2019 she returned to Oklahoma to lead the Choctaw Cultural Center, including a 100,000-square-foot facility which opened July 23, 2021. She is currently co-chair of the American Alliance of Museums Indigenous Peoples Museum Network.
Stacey Halfmoon
Class of 2026
The Shawnee Tribe
Christie Weininger is the Executive Director of the Hayes Presidential Library & Museums in Fremont, Ohio. Christie holds a Bachelor's degree in history from Otterbein University and a Master's degree in history from the University of Toledo. While at Otterbein, Christie spent a semester abroad at Roehampton Institute in Wimbledon, England, where studying local history meant working with documents that were 600 years old. Christie was the Director of the Wood County Historical Center, Bowling Green, for nine years and spent seven years as Director/Curator of the Wyandot County Museum, Upper Sandusky. Christie is a past president of the Ohio Local History Alliance and chaired that organization's Advocacy Committee. She also served the Ohio Academy of History as chair of the Public History Committee. She teaches Ohio history and public history at Heidelberg University in Tiffin, Ohio.
Christie Weininger
Class of 2026
Hayes Presidential Library & Museums
Veronica Gallardo is the Surratt House Museum Director with the Natural and Historical Resources Division of the Maryland-National Capital Park and Planning Commission. As a 14-year museum professional with a broad range of experience in public history, her passion lies in increasing the relevance of cultural institutions by providing a more complete and comprehensive history through more diverse and inclusive programs and strategies. Her board professional experience includes working with a historic preservation firm on the SurveyLA project, focusing on increasing public awareness of LatinX local neighborhoods' significance, where historic preservation is complex, diverse, and forgotten. She also worked at Weeksville Heritage Center in Brooklyn, New York, a historic house museum that preserves the history of the 19th-century African-American community of Weeksville, focusing on providing aid to the local communities through preservation and educational programs centering on self-determination and freedom. Veronica recently worked at Fort Monroe.
Veronica Gallardo
Class of 2027
Surratt House Museum
Historian, motivational speaker, and women's activist, Pamela D. C. Junior is the Director of the Two Mississippi Museums in Jackson, Mississippi. As the former Manager of the Smith Robertson Museum and Cultural Center, Pamela fought tirelessly to make the museum a first-class place of interpretation, bringing the museum from financial struggles to features across the nation, most notably, as one of CNN's "50 States, 50 Spots." After 17 years of service at Smith Robertson, Pamela became the inaugural Director of the first state-sponsored civil rights museum in the nation, the Mississippi Civil Rights Museum. After two years of serving in this capacity, Pamela was promoted to Director of the Two Mississippi Museums. She continues her work to share the stories of Mississippi with audiences from all over the world. Pamela is a graduate of Jackson State University where she received a BS in Education, with a minor in Special Education.
Pamela Junior
Class of 2027
Two Mississippi Museums
Margaret Koch has been the Director of the Bullock Museum since 2018. The official Texas State History Museum covers more than 16,000 years of human habitation. With a mission to create experiences that educate, engage, and encourage a deeper understanding of Texas, Margaret leads a team of 80 staff in interpretation, operations, and communications. On the Council of the Texas Association of Museums since 2018, most recently as President (2021–2023), she has served the museum field for more than 35 years. With an MFA in Museum Exhibition Planning and Design from the University of the Arts, she has been a long-standing member of the American Alliance of Museums and AASLH, a past reviewer for the Institute of Museum and Library Services and the National Endowment for the Humanities, and has published articles including "Stewarding the Personal Narratives of Painful History" in Reverberations of Racial Violence: Critical Reflections on Borderlands History (2021). Margaret also serves on the Texas America 250 Commission.
Margaret Koch
Class of 2027
Bullock Museum
Andrea Lowery is the Executive Director of the Pennsylvania Historical and Museum Commission (PHMC), the commonwealth's history agency. There she oversees the Pennsylvania State Archives, the State Museum of Pennsylvania, the State Historic Preservation Office and 24 historic sites and museums. At PHMC, Andrea has developed new initiatives to uncover and promote the history of underrepresented communities. These initiatives include community outreach to identify subjects for historical markers and National Register nominations, collaboration with federally recognized tribes in the redesign of museum exhibits, and an architectural survey of under-documented communities. Andrea serves as a Peer Reviewer for the American Alliance of Museums' Accreditation Program and co-authored a white paper on friends' groups for AASLH. She oversees grants to more than 160 museums and historical societies across Pennsylvania and serves as a grant reviewer for other institutions engaged in historical and cultural work. As a registered architect, Andrea has led a number of museum renovation projects.
Andrea Lowery
Class of 2027
Pennsylvania Historical and Museum Commission