John Dichtl became AASLH President & CEO in 2015. Prior to that he was the executive director of the National Council on Public History (NCPH) for nine years, and worked for the Organization of American Historians for fourteen years as deputy director and in several other roles. John received his MA and PhD in early American history from Indiana University, and from 2006 to 2015 was an adjunct faculty member of the history department at Indiana University-Purdue University Indianapolis. Before graduate school he worked for the U.S. Senate Judiciary Committee. He is a 2004 graduate of the Seminar for Historical Administration, a program that stems from an AASLH partnership with the Indiana Historical Society and other organizations. John helped to found the History Relevance Campaign, the International Federation for Public History, and is active in the National Coalition for History.
John Dichtl
President and CEO
Bethany Hawkins was named Chief of Operations for AASLH in April 2016. She joined AASLH in 2005 in the role of Program Manager working primarily with the association's continuing education programs, annual meeting, awards program, and affinity groups. Before joining AASLH, she worked as Director of Marketing for the Lane Motor Museum in Nashville and was Executive Director of the Sam Davis Home and Museum in Smyrna, TN. A life-long Tennessee resident, Bethany has both a Bachelor of Arts in History and a Master of Arts in Public History from Middle Tennessee State University.
Annual Meeting
General Operations
National Awards Program
Technical Assistance
Field Services Alliance
Historic House Affinity Community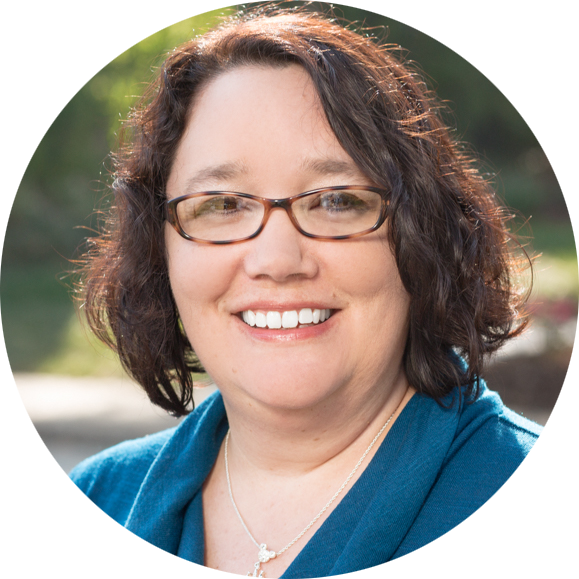 Bethany Hawkins
Chief of Operations
Aja Bain is the Program and Publications Manager. She has been with AASLH since 2014 and holds a BA in American history and anthropology from Vanderbilt University and an MA in public history from Middle Tennessee State University. Her research interests include migration, Southern history, and material culture. Aja serves on the boards of the Inter-Museum Council of Nashville, Historic Nashville, Inc., and the Gender Equity in Museums Movement (GEMM). Previous affiliations include the Kentucky Historical Society and Smithsonian Center for Folklife and Cultural Heritage. When not at AASLH, she can be found leading tours of downtown Nashville and planning future travels.
Editor of History News magazine

Editor of AASLH blog
Managing Editor of AASLH book series
Social Media
Educators and Interpreters Affinity Community
Religious History Affinity Community
National Awards Program
Aja Bain
Program and Publications Manager
Alex Collins is a Middle Tennessee local who has worked and volunteered at local historic sites and museums since 2011. She holds a BA in History from Middle Tennessee State University. Before joining AASLH, Alex was employed with Bynon Art Services as a Conservation Technician on the new Tennessee State Museum project in Nashville, TN. She has also previously held positions at Stones River National Battlefield in Murfreesboro, TN and the Sam Davis Home in Smyrna, TN. Some of her professional experience includes preventative conservation, collections management, interpretation, museum programming, and event planning. Alex is currently the Secretary and Membership Chair for the Inter-Museum Council of Nashville, and serves on the Awards Committee for the Tennessee Association of Museums.
Alex Collins
Professional
Development
Manager
Prior to joining AASLH, Cherie Cook worked with museums in Oklahoma for more than sixteen years, first as field services coordinator and then as executive director of the Oklahoma Museums Association. As a result of her work, OMA became one of the most active state museum associations in the nation. Much of Cherie's work at AASLH focuses on smaller history organizations and is influenced not only by her years in Oklahoma but also her experience as a county historical society curator and one glorious summer spent as a historic site interpreter. Cherie holds an MA in Historical Administration from Eastern Illinois University and a BA in History from Kansas State University. She has authored seven technical bulletins and edited both the StEPs program workbook and The Source: A Museum Reference Manual, an 800-page guide produced for museums in Oklahoma.
StEPs (Standards & Excellence Program for History Organizations)
Visitors Count! Visitor Survey Program
Project Management for History Professionals Program
Standards & Ethics Committee
Cherie Cook
Senior Program Manager
John Marks is AASLH's Senior Manager, Strategic Initiatives. He manages several partnerships, initiatives, and programs, including guiding field-wide planning for the 250th anniversary of the United States and the History Leadership Institute. He also directs AASLH's emerging research program and is involved in other special projects. He holds a PhD in history from Rice University and a BA from Lynchburg College. He is a native of New Jersey.
John Garrison Marks
Senior Manager, Strategic Initiatives
Aubrey arrived in Nashville in 2019 from Colorado, where she worked in Membership and Development at the Denver Botanic Gardens and the Denver Art Museum. She holds a BA in Art History from University of Colorado.  In her spare time she enjoys podcasts, cross stitch, and spoiling her dogs.
Aubrey Menich
Membership &
Office Coordinator
Rey Regenstreif-Harms is excited to be a part of AASLH as Membership and Development Manager and enjoys helping AASLH members get the most out of their memberships. Rey is a native of Seattle, Washington. He has a BA in History from the University of Montana and an MS in Information Sciences from the University of Tennessee. Prior to joining AASLH he worked as an archivist for the University of Tennessee at Chattanooga and Great Smoky Mountains National Park. Rey also served as an intern and student worker at several libraries and museums while working on his Master's degree and before that spent several years as a salesman for a minor league baseball team. He once appeared on the game show Jeopardy. In his spare time, he enjoys reading about history, playing board games, and watching baseball.
Rey Regenstreif-Harms
Membership &
Development Manager
Originally from Flint, Michigan, Albert Samuels joins AASLH in Nashville, Tennessee with 15 years of professional marketing experience. He holds a Bachelor of Business Administration from Grand Valley State University and has influenced customer decisions for several regional and national restaurant and retail chains. As the Senior Manager, Marketing and Membership at AASLH, Albert will provide overall strategic and operational leadership for marketing and communications efforts targeted to various audiences. In his spare time, Albert enjoys watching documentaries, listening to podcasts, and searching for the best tacos Nashville has to offer… wait, the best fries Nashville has to offer. Let's just say that Albert likes food.
Albert Samuels
Senior Manager, Marketing and Membership