Many of us recognize the utility of financial management, but struggle with how to best engage it with other organizational activities like strategic planning, operational needs related to programming and community engagement, messaging, and preparation for institutional change. This webinar helps participants foresee and tackle challenges of incohesive financial planning, such as fragmentation within the institution (the "silo effect"), lack of proper fundraising strategy, and potentially weak and even uncompliant organizational management.
In this 75-minute webinar, instructor Becky Beaulieu, author of Financial Fundamentals for Historic House Museums (Rowman & Littlefield, 2017) will help participants learn to identify financial priorities as they relate to institutional needs and goals. She will also address building buy-in amongst internal and external stakeholders to best position your organization for financial stability and strong partnerships.
This webinar is designed for participants of all levels, including staff, volunteers, and board members.
This webinar is part of the StEPs Lab series of online continuing education offered to both StEPs program participants and all others interested in the topic of financial management. This is StEPs Lab 19.
Details:
DATE: December 12, 2019

TIME: 3:00 – 4:15 pm EASTERN (Remember to adjust for your time zone)
COST: $40 Members / $65 Nonmembers / $15 discount for StEPs participants with promo code found on StEPs Community website
We will record this event. Access the Recorded Webinar in the AASLH Resource Center after the event has passed. Registrants of this event receive complimentary access to the recording in their Dashboard. 
Closed captioning is provided for this event.
Participant Outcomes:
After taking part in this webinar, participants will:
Learn how to engage financial systems with organizational planning.
Ensure effective alignment between financial best practices and the needs and responsibilities of paid/unpaid staff and board members.
Become more familiar with standards related to financial management and learn best practices for meeting those standards.
Speaker: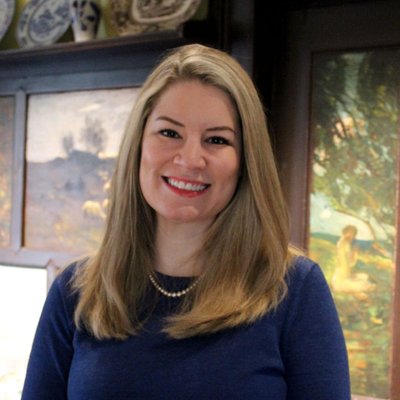 Rebekah Beaulieu, Ph.D. is the Director of Florence Griswold Museum, an art museum, National Landmark historic house, and thirteen acres of gardens and grounds in Old Lyme, Connecticut. Becky is on the boards of the New England Museum Association and Connecticut Humanities, on the faculty of AASLH's History Leadership Institute, and a member of the AASLH Finance Committee. She is an AAM Accreditation Commissioner and board member for the AAM Historic Houses and Sites Professional Network.