In this History Check-in webinar, Michael Innis-Jiménez provides an overview of immigration and citizenship during the World War I era with an emphasis on Mexican immigration. Just as immigration and racialized immigrants are at the forefront of today's national political discourse, Innis-Jiménez will explain why the debate about immigrants and immigration was influential in shaping discourse during the earlier era. This webinar will also outline the push and pull influences in the changing immigration patterns and discuss how Mexican immigration to the U.S. influenced the broader, post-World War I immigrant demographics. This webinar is part of the History Check-In webinar series, a partnership between the American Association for State and Local History (AASLH) and the Organization of American Historians (OAH). Each webinar in this series is designed to provide history professionals from throughout the field with an update on the current state of historiography for a particular subject.
Details:
DATE: Monday, November 5, 2018
TIME: 3:00 – 4:15 pm EASTERN (Remember to adjust for your time zone!)
COST: $20 Members of AASLH and OAH (OAH members should contact OAH for a discount code) / $30 Non-members
Closed captioning available upon advanced notice. Please contact learn@aaslh.org for more information.
Description & Outcomes:
Participant Outcomes:
After this webinar, participants will:
Be able to explain and evaluate the major themes and developments of immigration to the United States in the World War I era.
Be familiar with political and social influences on immigration patterns to the United States in the World War I era.
Be able to trace the influence of historical Mexican immigrant stereotypes on immigration.
Speaker: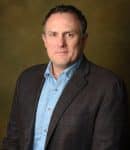 Michael Innis-Jiménez has a PhD in history from the University of Iowa. He is associate professor and director of graduate studies in the department of American Studies at the University of Alabama.  I have also served as a consultant and team member with the Birmingham Civil Rights Institute's Latino New South Project and consultant with the Levine Museum of the New South (Charlotte, NC), the lead museum of the Latino New South Project's three-museum consortium.  Innis-Jiménez' books include Steel Barrio: The Great Mexican Migration to South Chicago, 1915-1940 (NYU Press, 2013) and Made in Chicago: Mexican Food, Tourism, and Cultural Identity (under contract with the University of Texas Press, in progress). Both books focus on the World War I through interwar periods.