The AASLH Emerging History Professionals (EHP) Affinity Community supports, connects, and unites the newest generation of state and local history practitioners. To get in touch with the committee, email us at ehp@aaslh.org, follow us on Twitter, or join the google group list-serve.
Chair
Hope Shannon is a PhD student in the Joint Doctoral Program in United States History and Public History at Loyola University Chicago. She has a Bachelor of Arts degree in History and Archaeology from Boston University and a Master of Arts degree in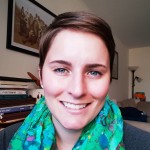 History from Simmons College. Before attending Loyola, Hope was the Executive Director at the South End Historical Society (SEHS) in Boston. While there, she wrote Legendary Locals of Boston's South End, a South End history told through biographies of neighborhood residents. She is a founding member of the Public History Lab, a student-led service initiative that facilitates Loyola history graduate student partnerships with history and cultural organizations in the Chicago area. Hope currently serves on the Board of Directors of the Rogers Park/West Ridge Historical Society (RPWRHS) in Chicago, chairs the RPWRHS' media committee, and is the Vice-Chair of the International Federation for Public History's Student and New Professional Committee. Her interests include urban history, local history, humanities advocacy, and historical administration.
Members
Austin Bell is an emerging museum/history professional with a B.A. in Anthropology (2007) and M.A. in Museum Studies (2012) from the University of Florida. For more than five years, Austin worked as Curatorial Assistant in the Anthropology Department at the Florida Museum of Natural History.
Internships at the Samuel P. Harn Museum of Art, History of Diving Museum, and Smithsonian Institution furthered his diverse museum experience. In 2012, Austin was selected to participate in the National Museum of Natural History's Summer Institute in Museum Anthropology (SIMA). He has presented his work at national and regional conferences, including the American Alliance of Museums (2012) and the Southeastern Museums Conference (2012) in the Spotlight on Student Research. Austin also taught an undergraduate course in Anthropological Museology at his alma mater. Since 2013, he has been developing museum exhibits and collections as Curator of Collections for the Marco Island Historical Society in Marco Island, Florida. In 2015, his first permanent exhibit was awarded the Florida Association of Museums' Award for Excellence in Exhibits. Austin loves preserving and sharing the remarkable history of his native Florida, but spends his spare time taking photographs, eating yummies, seeing new places, and communing with nature.
Brian Failing, a museum professional and public historian, holds a B.A. in History and Urban and Suburban Studies from North Central College (2014) and is finishing his Master of Arts in History, Historical Administration from Eastern Illinois University (2016). From 2009-2014 Brian served as the
curator of The Museums at Lisle Station Park where he developed programs, tours, and exhibits about the history of Lisle and surrounding communities. Most recently he has worked with the DuPage County Historical Museum, Forest Preserve District of DuPage County and the West Chicago City Museum in Illinois where he digitized a collection of postcards, conducted research and assisted with community outreach, and helped developed a county oral history initiative. Brian regularly attends professional and academic conferences where he speaks on his work in museums and his research into local history topics. In 2014, he was recognized by the Association of Midwest Museums with their Promising Leadership Award. Brian is also a member of the New Professional and Graduate Student Committee with the National Council on Public History. He recently accepted a position as the Executive Director of the Aurora Regional Fire Museum in Illinois.
Jess Lamar Reece Holler is a PhD. student in Dept. of English and Fellow in the Penn Program in the Environmental Humanities at the University of Pennsylvania, and is completing her MA in Public-Sector Folk Studies from Western Kentucky University. She works at the intersection of oral history, public folklore and environmental humanities practice. Drawing from both archival and ethnographic method, her work has focused on the rise of ecological farming, vernacular cultures of food and environmental justice, and methods in applied cultural documentation and programming for social change. In 2015-2016, Jess is leading a PPEH team carrying out a community-collaborative oral history and documentation project around cultures of living with sited environmental toxicity in Greater Philadelphia. Jess has worked as an archives, digitization and oral history intern with the Tennessee State Library and Archives, Ohio History Connection, Malabar Farm State Park (Lucas, Ohio), and, most recently, as a volunteer with the Philadelphia Folklore Project's archives. Her boss is her border collie, Isaly, named after the vintage Ohio and Pittsburgh dairy chain.
Monica S. Moncada is an emerging, Latina museum professional who hopes to use museums and public history sites as platforms to address larger conversations on social justice issues that affect our local communities and environment. She holds a B.A. in Anthropology from University of California,
Berkeley (2013), where she also had her first museum job working as a Museum and NAGPRA Assistant at the Archaeology Collections department at the Phoebe A. Hearst Museum of Anthropology. Upon graduation, Monica participated in the Getty Multicultural Undergraduate Internship Program choosing to intern as a Curatorial Assistant at LA Plaza de Cultura y Artes. Her passion for uncovering histories of marginalized people and empowering low-income communities of color led her to continue to a brief, unpaid internship at LA Plaza, which led to being hired as their Education and Admissions Assistant. Current projects at LA Plaza include developing new educational content for school groups. The new content will include histories of Los Angeles from Native, pre-contact Los Angeles to the Unconstitutional Deportation of Mexican Americans in the 1930s. Moncada hopes to further the trend of incorporating stories from communities of color to the larger American history conversation.
Ethan Morris is a graduate student in museum studies at Middle Tennessee State University. His bachelor's is in Social Studies Education and he worked in the Louisville, Kentucky area as a high school teacher, an interpreter at the Frazier History Museum, the education coordinator at Farmington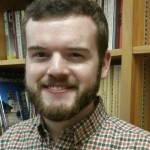 Historic Plantation, and a tour guide at the Louisville Slugger Museum and Factory. In graduate school, Ethan wrote lesson plans for Teaching with Primary Sources-MTSU, a program sponsored by MTSU's Center for Historic Preservation and the Library of Congress. He also organized public programs at the Bradley Academy Museum and Cultural Center and, with several classmates, won the 2015 Southeastern Museums Conference Spotlight in Student Research Award for a series of programs and an exhibit on local educational history. Ethan is currently finishing his master's on exchange at Northumbria University in Newcastle, England where he works on public programs for the National Trust.
Eliza Newland is a small museum professional and alumna of West Virginia University's Masters in Public History program, Preserve WV AmeriCorps, Oglethorpe University, and Suzanne Snider's Oral History Summer School. She is currently the Collections and Program Manager at the Royce J. and
Caroline B. Watts Museum, an energy-industry history museum associated with West Virginia University. She also serves on the program committee of the Southeastern Museums Conference and is the co-founder of Mountaineer Country Museums, an organization designed to support, promote, and develop the historic sites and museums of northern West Virginia. In her free time, she likes to read, explore the mountains of West Virginia, and continue her search for the best vegan hot wings.
Staff

Hannah Hethmon is the Marketing Coordinator for AASLH, and the staff contact for the EHP group. A lifelong lover of history
and museums, she finished a Bachelor's in English Literature at the University of Maryland, College Park before doing her Master's in Viking and Medieval Norse Studies at the University of Iceland in Reykjavik. A Maryland native, she is currently living in Nashville, where AASLH has it's offices. You can contact her at ehp@aaslh.org or hethmon@aaslh.org or 615-320-3203.