By Bethany L Hawkins, AASLH Chief of Operations
Recently, I was reading Christianity Today and one of its articles made me think about the way history organizations (including AASLH) plan public programs. The author said churches should plan their outreach using proper names. For example, instead of planning a food drive for a whole community, the church leaders planned the event around individuals in the community. A megachurch might want to have all the teens in their town participate in a program, but what could they accomplish with a concentrated program for ten particular middle school girls? The author of the article, Tish Harrison Warren, writes: "[Kentucky author] Wendell Berry said that the things we 'love tend to have proper names.' We cannot love the church or the world abstractly. Instead, when we preach and minister to others, we must learn to do so for people with proper names in a place with a proper name."
As the main staff member who plans AASLH's Annual Conference, this idea of planning for proper names stuck with me. AASLH has a wide variety of individuals and institutions in our membership. They include large state historical societies, historic house museums, county historical societies and museums, and public history programs at universities—and this list is not exhaustive. When I think about what the conference should look like each year, I try to make sure there is something for everyone. But is that the best way to plan an event or public program?
How does this idea translate to the program planning for a history organization? I understand the need to plan programs to entice a large, diverse audience, but think this "proper name method" could offer a great opportunity to think about public programs, including tours, school programs, exhibits, and more, in a different way. Here are five things I think history organizations could gain by planning some of their activities with a specific person in mind.
1. Improved Accessibility. If you are opening a new exhibit or hosting a public program, you want it to be accessible to all. Consider working with your local VA hospital or assisted living facility to develop the accessibility plan. Involve a couple of residents with differing abilities to come to your museum to talk to you about what would make the exhibit a better experience for them. You make a connection with a specific person and when planning your next exhibit or event hopefully you will think about whether or not Betty or Sam could navigate the space or read the text on the exhibit label.
2. Deeper Connections. So often the need for higher visitation numbers combined with superficial post-evaluation work together to create generic experiences that visitors see but do not connect with. Have you ever been to a historic site and thought you have had the same experience at historic house museums in ten different cities? In this instance, the proper name isn't about the visitor but about the people you are interpreting. This is especially true when dealing with sites of enslavement or other difficult subjects.
Calling someone by their name gives them agency. There is a big difference in referring to "the cooks" versus "Rebecca and her daughter Annie."
If you need to do more research on the history of your site, town, or state, schedule the time on your calendar and get started.
3. People Not Staff. There has been a lot of work done recently by front-line staff about the need for fair wages and hiring practices in our field. One thing I had not considered is the way front-line staff interacts with visitors. I recently visited a couple of historic sites in Savannah, Georgia, and each interpreter introduced themselves to the group at the beginning of the tour. They told us their first name and said "Now you can say 'Jane, I have a question,'" instead of "Hey you" (or ma'am in Georgia). I thought it was great the way it changed the dynamic between the guide and the visitors. It also prompted more conversation between the guide and the group and among the individual members of the group who did not know each other before the tour. And, I felt like it acknowledged the work of the staff member as a professional.
4. Better Evaluation. I mentioned evaluation earlier but thinking about program planning from a personal perspective offers great opportunities for front end evaluation and meaningful focus groups who can make a real impact on your organization's bottom line and regard in the community.
Think about your K-12 programs. What if you evaluated those programs thinking about a particular teacher?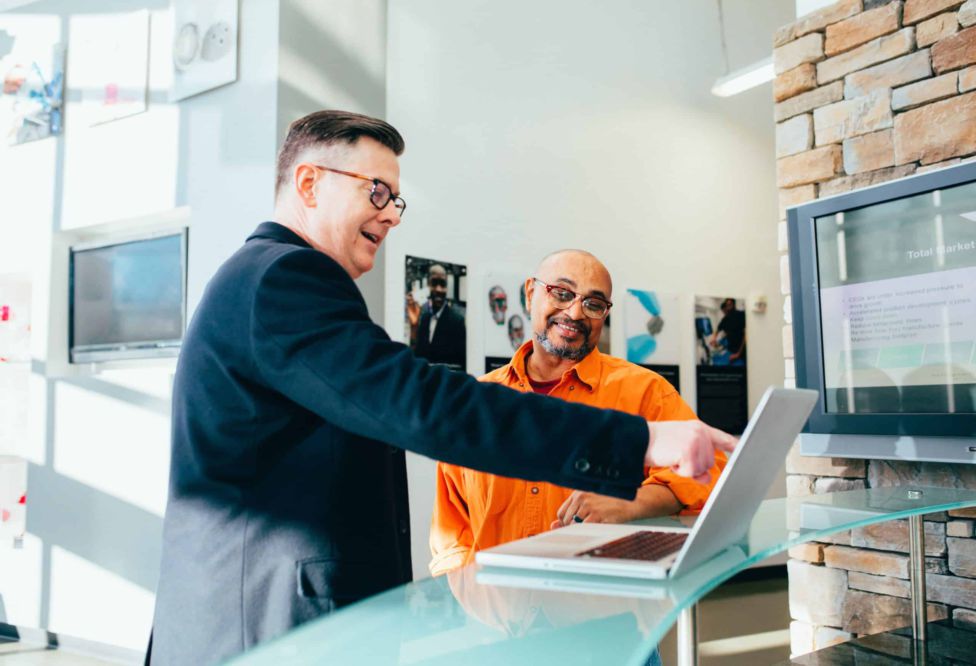 Then, what might happen if you had conversations with that teacher over the course of three months or even a year about their experience with your site and, more importantly, what they need that you aren't currently offering? This is a commitment for both parties, but the payoff could be huge, especially with the current debate over divisive concepts in schools. The information collected from this relationship also could help you develop a stronger case for grant funding to update current programming or create new ones.
5. People Give to People, Not Organizations. All history organizations need more funding and all have heard the adage that people don't donate to you because you are awesome. They give because someone they know and respect asked them to give. Developing "proper name" relationships with volunteers, local government officials, members, and small-level donors pays off in the end. Getting on a first name basis with people on the periphery of your organization helps move them closer to the center and more likely to give a higher amount of support or governmental funding if applicable.
Hopefully, I have inspired you to spend some time thinking about how the idea of "people with proper names in a place with a proper name" can work in your organization. It is easy to start. Just commit to doing one thing this week or month to connect with a proper name in your organization and grow an idea that all people matter and deserve for us to know them by name.
---
Bethany L. Hawkins is the Chief of Operations at AASLH. She can be reached at hawkins@aaslh.org.